| | |
| --- | --- |
| Posted by Dink on June 4, 2018 at 7:50 PM | |
Evening all!
Well another pebble got set free, trouble is.... i was so excited about two of my six chicken eggs hatching ,i forgot to take a photo of it haha. 
Oh well.
GoRock ID
Smile 2:  JUBAZNQ (heart rock)
This one is hopefully due to be released tuesday 5th June. (excuse the awful picture!)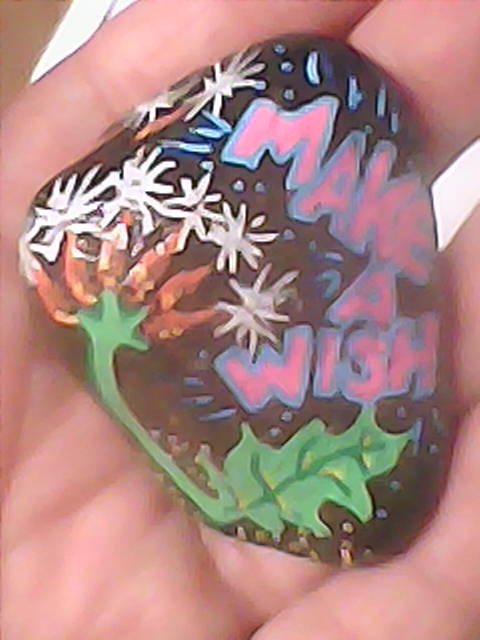 GoRock ID
Make a wish: BEWUYNL
Feel free to leave a comment on my blog posts, or over on my facebook page ... we would like to here from you and about the rocks travels
Browse all my designs at Go.Rock.com

So many ways to say Hi!
Thanks for stopping by and happy hunting!

Categories: None